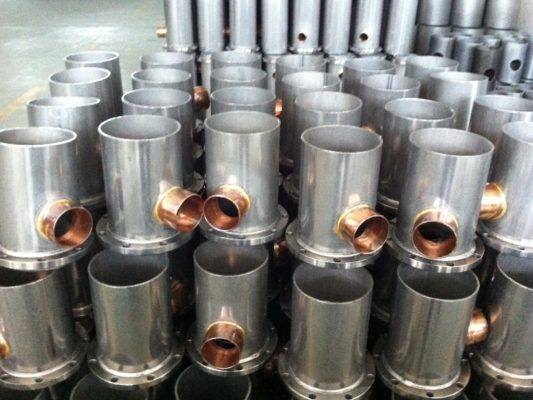 Sky Refrigeration Pty Ltd is Australia's leading high-quality HVAC&R components manufacturer and supplier. Our aims are to provide the highest quality components, a high level of customer service and technical support while keeping and expanding a manufacturing capability within Australia.
We are 100% Australian owned, and spring from a family that boasts three generations of refrigeration mechanics/engineers.
Consistently hight quality:
We have invested not only in our own facility but that of our major suppliers, to ensure continued supply of what we believe is consistently the highest quality range available in the Australian market. In addition, we represent in Australia and New Zealand, world leaders in their fields, Mueller, Westermeyer, Harris, BVA and Ritchie Yellow Jacket
"We don't spruik about quality, we deliver it!"
Customer service: To ensure we achieve our aim of providing the best possible customer service, we have established a state of the art distribution hub, and agreements with freight forwarders allowing daily order dispatch up until 4.30pm. Technical Help is available by contacting our help desk where we have 60 years of on-tools and refrigeration engineering experience at our customers' disposal.
The environment: Underlying our innovative engineering is a desire to improve the outcome for all stakeholders, contractors, plant owners and the environment. All SKY components are evaluated on an ongoing basis to reduce system performance losses and the risk of refrigerant loss over the life of the component. In addition, we will wherever possible assess and develop components for the new high efficiency and natural refrigerants.
Our mission:
SKY aims to cost-effectively manufacture and supply the best Refrigeration and Air-Conditioning system components available in the Australian market. Through customer service, uncompromising quality assurance and product innovation, we will improve the outcomes for both our customers and the environment.